AFTERNOON TEA IN BRITAIN | Британские традиции чаепития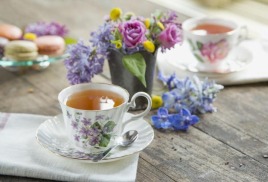 There's nothing more quintessentially British than afternoon tea.
Here's a little QUIZ to see how well you know what it involves.
TIP: If u are not sure about the right answers,
you'll find a lot of interesting info and
MOUTHWATERING photos down the page.
Here we go:
1/ Is Afternoon Tea just tea?
2/ Is it served every day or on special occasions?
3/ What time is it served?
4/ What is on a typical Afternoon Tea menu?
5/ Can cucumber be served at Afternoon Tea?
6/ Are forks and knives used?
7/ What's Coronation chicken?
8/ Is a Cream Tea tea with cream?
9/ How do you add milk into tea: milk in first or tea in first?
10/ What are scones? How do you pronounce the word?
Have fun with it :)
U can leave your answers in the comments box at the bottom od the page.
Also down the page you'll find
a step-by-step guide to

making tea the British way


a

scone recipe

to go with it

the etiquette rules of Afternoon Tea
Mmm, deliiicious!
What is Afternoon Tea?
Afternoon Tea is not just tea – it's a ritual. It was introduced in Britain in the early 1840s and evolved as a mini meal to satisfy the hunger and anticipation of an evening meal at 8 p.m.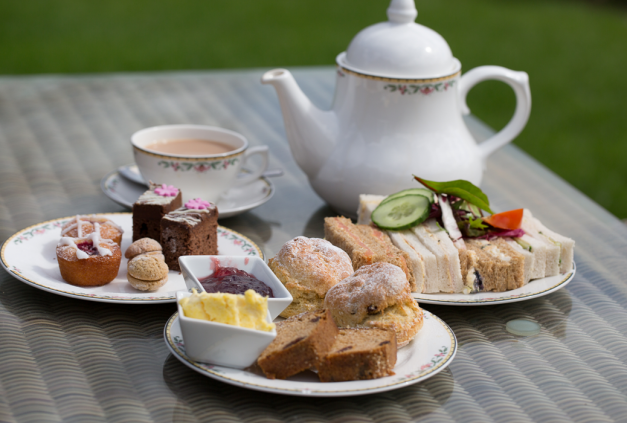 Afternoon Tea is a meal. Its typical menu might be composed of
· sandwiches (usually cut delicately into 'fingers'),
· scones (pornounced /skɒnz/) with clotted cream and jam (they were only introduced in the twentieth century),
· sweet pastries and
· cakes.
In Britain today Afternoon Tea is usually enjoyed as an occasional indulgence or to celebrate a special event such as a birthday, or a pre-wedding or baby shower party with a group of friends. However, many hotels, restaurants and cafés offer an afternoon tea menu and it is still a popular pastime for both tourists and native Brits alike.
In a word, afternoon tea is a social affair.
Are forks and knives used?
Eating with cutlery may seem the civilised way to go, but there's no need to worry about forks – the dainty little snacks and cakes are designed to be eaten with your hands.
What types of sandwiches are served with Afternoon Tea?
The classic selection of sandwiches served with Afternoon Tea includes:
· cucumber;
· egg mayonnaise with cress;
· smoked salmon with cream cheese;
· Coronation chicken;
· Ham and mustard.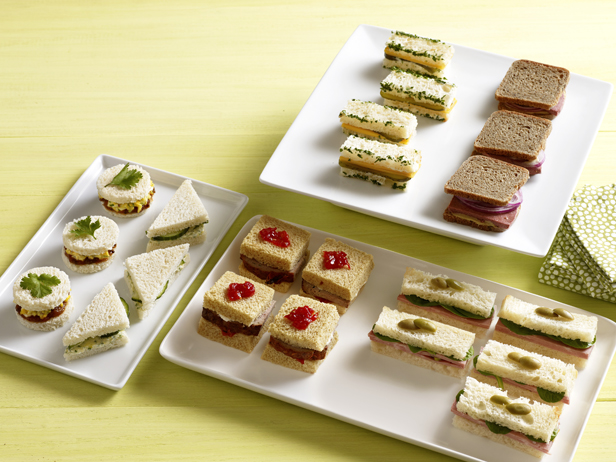 What is a Cream Tea?
A 'Cream Tea' is generally scones, clotted cream and preserve served with a pot of tea.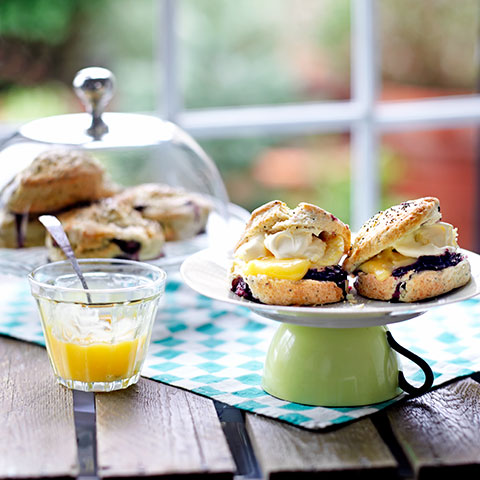 What is Clotted Cream?
Clotted cream is a silky, yellow cream with a distinctive crust on the surface. It is made by heating unpasteurized cow's milk which then is left in a shallow pan for many hours which causes the cream to rise to the surface and 'clot'. It is an essential component of a Cream Tea, served in place of butter to spread on fresh scones.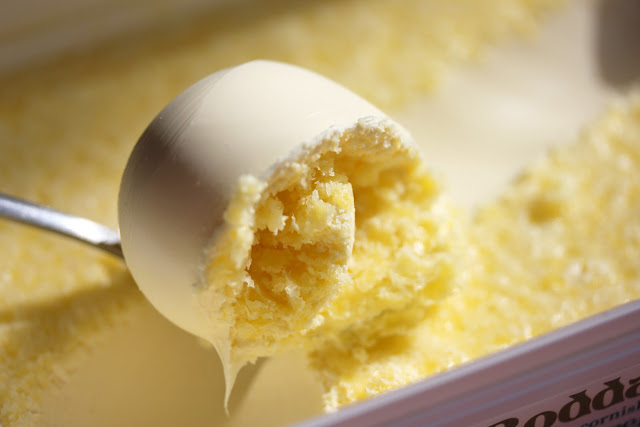 HOW TO MAKE A LOVELY CUP OF TEA
Everyone has an opinion on how to make a 'proper' cup of tea. The first ingredient must be leaf teas. Not tea bags and certainly not powder. Only black tea is considered real for a cup of tea in Britain. Black tea is the dried and fermented leaves of the tea plant, Camellia sinensis.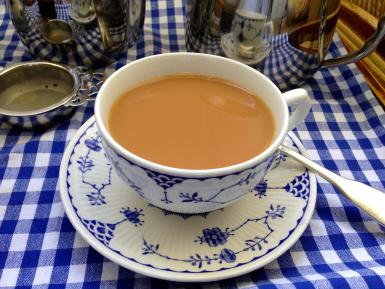 Step by Step Instructions to the Perfect Cup of Tea
Fill a kettle with fresh water and bring to the boil.

Warm the teapot with a little of the boiled water swirls it around the pot and discard.

Place one tsp of fresh, leaf tea per person plus one for the pot.

Top up the teapot with the boiling water (do not allow the water to go off-the-boil or it will not be hot enough to brew the tea).

Leave to infuse for 3 – 4 minutes, no longer or it will develop a 'stewed' flavour.

Pour the tea through a tea-strainer directly into clean – preferably – china teacups.
Milk in First or Tea in First?
Debate continues about whether to put milk in the cup before pouring or after. Originally milk was always added before the tea to prevent the hot teas from cracking the delicate bone china cups. Tea experts agree with this tradition but also state, pouring milk into hot tea after pouring alters the flavour of the tea.
SCONES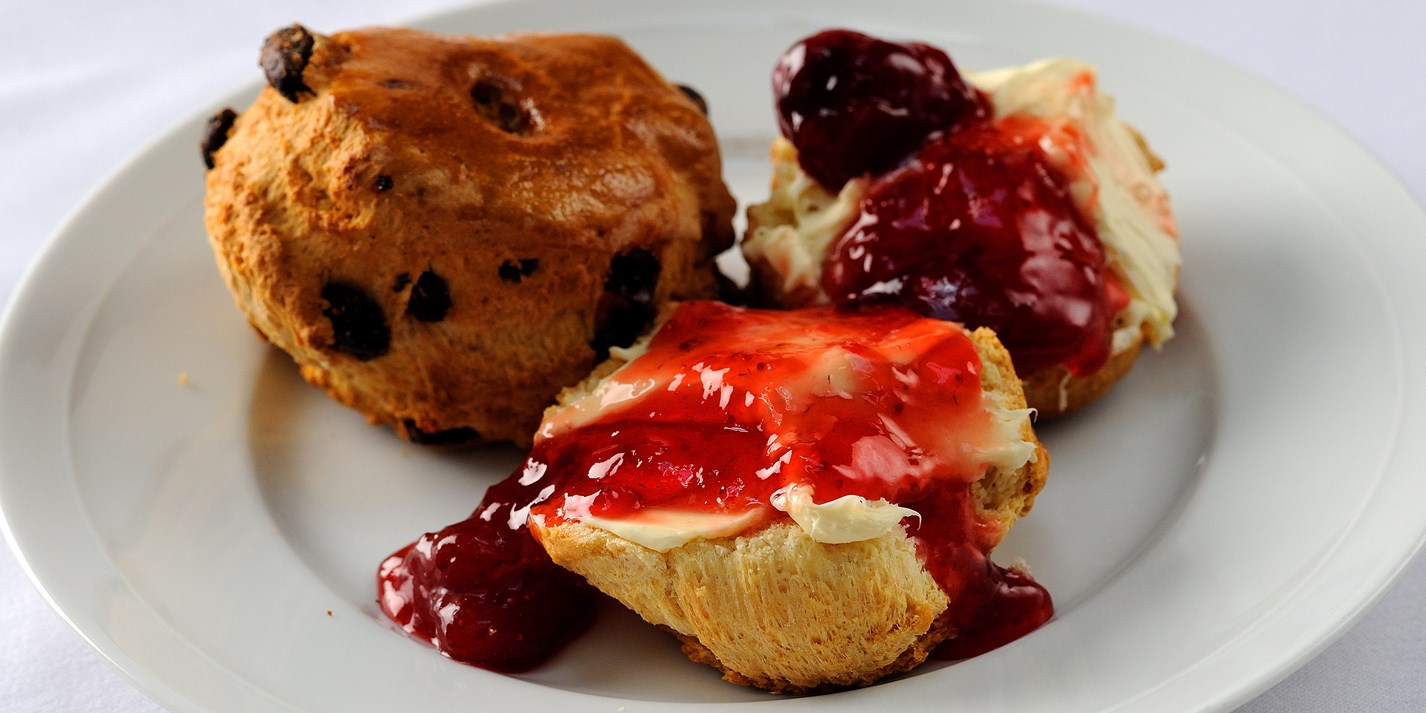 Serves 6 Cooks in 30 minutes Difficulty: easy
1
Preheat the oven to 165°C/Gas mark 3. Sieve the flour and baking powder together, add the sugar then rub in the butter
· 500g of plain flour
· 28g of baking powder
· 85g of butter
· 60g of sugar
2
Add the sultanas and currants if you would like fruit scones or leave them out for plain
· 2 2/3 handfuls of currants
· 2 2/3 handfuls of sultanas
3
Gently mix in the milk and cream to form into a dough being careful not to overwork it
· 140ml of single cream
· 140ml of milk
4
On a floured surface, roll the dough out until its 2.5 cm thick. Cut to desired size and shape using scone cutters or a knife
5
Bake for 15 minutes or until golden brown and cooked all the way through
6
Serve warm with plenty of clotted cream and home made strawberry jam
· 2 dollops of clotted cream
· 2 dollops of homemade strawberry jam
THE ETIQUETTE RULES OF AFTERNOON TEA

Here's another QUIZ to test your manners - how British are they?
TASK: Do the quiz and then watch a video quide to enjoying the traditional afternoon tea CORRECTLY and check your answers.
1/ What's the right way to place your napkin?
2/ Can you use tea bags?
3/ Do you need a strainer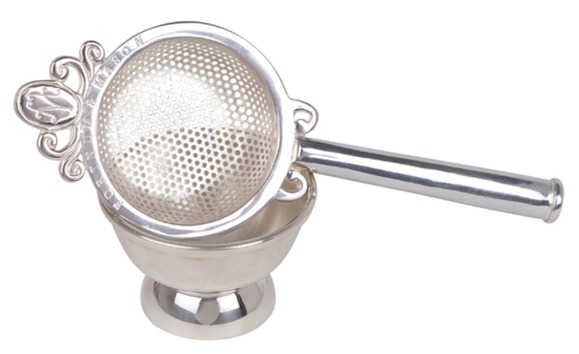 ?
4/ What's the best way to stir your tea to dissolve the sugar - back and forth or round and round?
5/ Do you have to use a knife and fork to eat your sandwiches and cut your scones?
6/ How do you layer your scone: jam on first or clotted cream on first? How does it vary if you're Cornish or Devonian?
7/ Can you sandwich the two halves of a scone back together and eat as a whole?
8/ After you finish your meal, do you dab or wipe your mouth with the napkin?
Много интересного о традиционных британских блюдах и напитках,
масса новой разговорной лексики, рецепты -
в полной версии онлайн курса
ВКУСНЫЙ АНГЛИЙСКИЙ не только для кулинаров
Enjoy!
И ПОДЕЛИСЬ С ДРУЗЬЯМИ
- - - - - - - - - - - - -
Read more at www.afternoontea.co.uk, britishfood.about.com, www.jamieoliver.com
Original recipe: http://www.greatbritishchefs.com/recipes/scone-recipe